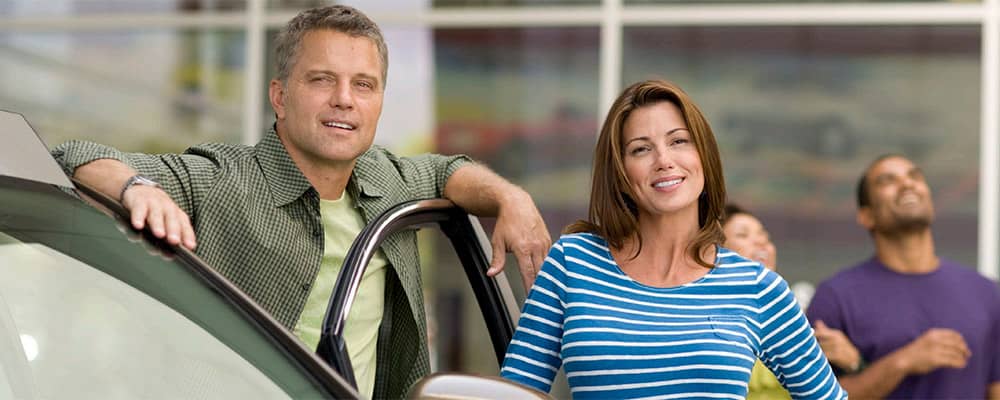 For many drivers near Elgin and Streamwood, buying a new car can be a daunting process. In addition to finding the right vehicle, for the right price, you'll need to look over and understand all sorts of options, insurance policies, and other protections. If you're anything like most drivers we know, you've probably wondered, "What is gap insurance?" Simply put, gap insurance covers the difference between the estimated real value of a vehicle and the amount you still owe on your financing. We've broken down all the details below.
Finance Department Apply for Financing
What Does Gap Insurance Cover?
If you're covered by collision insurance and get in an accident, your insurance will pay out proportionally to the industry estimate of the vehicle's remaining value. Since new vehicles begin to depreciate as soon as they're driven off the lot, this means that drivers who get in a collision during their first few months of ownership often face a "gap" in funding. Without gap insurance, you'll need to pay the difference between your vehicle's value, and your remaining loan balance, out of pocket. If you're asking, "What does gap insurance do?", the answer is that it prevents you from ending up underwater on a loan for a totaled car.
Gap insurance is intended to protect you against accidents, vandalism, theft, and acts of nature. Gap insurance will not cover you for engine failure, mechanical malfunctions, or death, and it will not reimburse you for your deductible or your extended warranty.
Do I Need Gap Insurance?
Gap insurance is not required by law, so you'll have to make a final decision on whether or not it's right for you. However, we here at Elgin Toyota do recommend it for all of our drivers. If you've just gone to the trouble of purchasing a new vehicle, there's nothing worse than losing that car and still owing money on a now useless loan!
Drivers who have gap insurance will be able to enjoy peace of mind on the roads near Bartlett, and they'll have an easier time getting a new vehicle if something happens to the one they've just purchased. Speak with our financing team to learn more about why we recommend this insurance.
Finance Your Next Purchase with Elgin Toyota!
When you're ready to make your next purchase, consider Elgin Toyota! We offer unique clearance specials and expert financial advice about leasing a car with bad credit, so we can make the car buying process as simple and as streamlined as possible! We also host a dedicated Toyota service center, so you can come to us for all necessary repairs and maintenance after you make your purchase! Contact us today to learn more about what sets us apart.