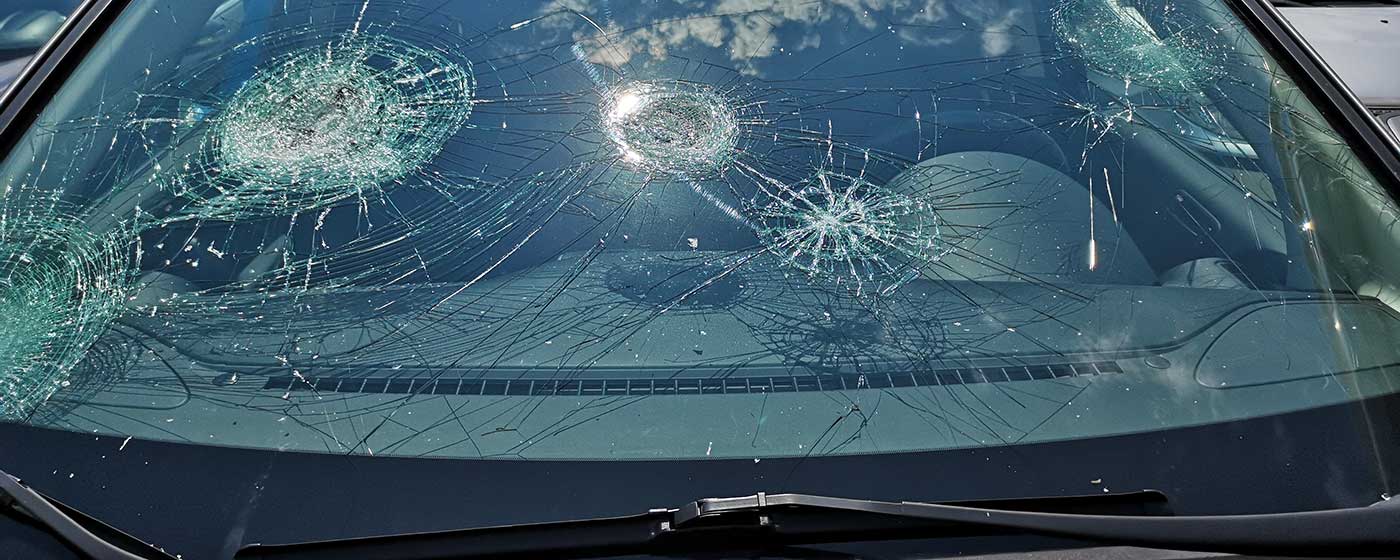 Some Schaumburg-area drivers enjoy watching a great thunderstorm, but if it begins to hail, it can cause damage to your vehicle. This has many car owners wondering, "does car insurance cover hail damage?" The answer depends on your insurance plan. Liability insurance on its own doesn't cover hail damage. Schaumburg drivers who have added on the comprehensive plan, as well as their liability insurance, are covered for hail damage. Learn about full insurance coverage and how you can prevent major hail damage with our team at Elgin Toyota.
What Does Full Car Insurance Cover?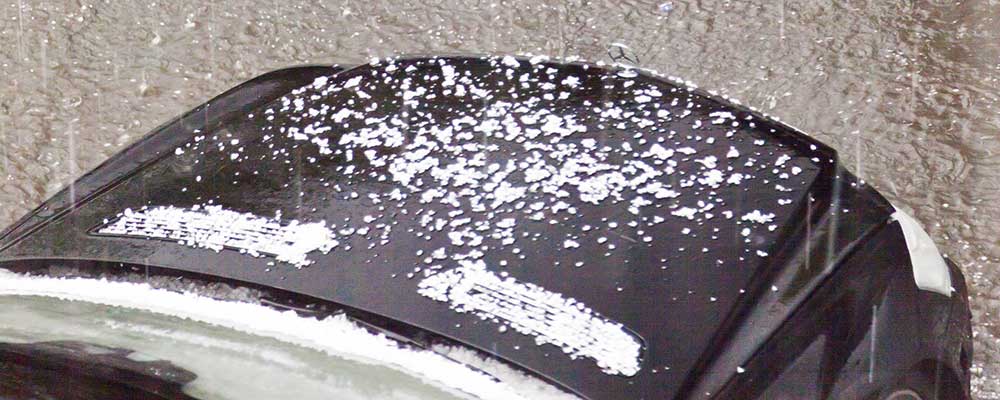 Drivers know it's a requirement to have liability insurance, but this insurance policy only covers vehicle damage when you're responsible for an accident in the Streamwood area. For added peace of mind, consider a full coverage auto insurance. Most of the time it's known as a single plan, but full coverage insurance is comprised of comprehensive, collision, and liability insurance. Below is a look at what is covered by each policy:
Liability Insurance: As the only legally required car insurance policy, liability insurance takes care of the injuries and damages incurred by another driver/vehicle in the event of an at-fault accident.
Collision Insurance: Collision insurance helps cover the cost of damages to your vehicle in the event of an accident, even if you're the driver at fault.
Comprehensive Insurance: Finally, comprehensive insurance is a policy that will cover any damage to your vehicle that was not caused by an accident, such as hail damage, a fallen tree, fire damage, theft, and more.
How to Prevent Hail Damage
Many drivers are looking for ways to prevent hail damage. Good news! You don't have to research "does insurance cover hail damage to a car," because the Elgin Toyota team has your helpful tips below:
Don't have a garage? Depending on where you live and the parking situation that you have available, temporary carports are a great option. There are lots of inexpensive, easy-to-build options on the market.
Do you get weather alerts on your phone? If so, you may be able to find out about an incoming hail storm before it's too late.
Cover your vehicle with a car cover. While this may not prevent damage, it can lessen the impact.
When a hail storm hits, try to pull over to a covered lot, like a gas station or parking garage, as soon as possible. This helps prevent damage and keep you out of harm's way.
Use your floor mats. It's a last-ditch effort, but most floor mats are pretty thick, especially if you've replaced the original carpeted ones with heavy-duty rubber. If nothing else, it can help save a good portion of your hood from dents and scratches.
Trust Elgin Toyota for Hail Damage Repair
If you are experiencing any hail damage, the Toyota service center at Elgin Toyota is here to help. Schedule a service appointment, and our Toyota-certified technicians will work efficiently to ensure your vehicle looks great! Give us a call if you have any questions in the meantime.