Whether you purchased your vehicle from us or not, Elgin Toyota, President's Award Winner for 19 consecutive years, is your #1 choice for automotive service and repair.
To keep your Toyota operating at peak performance, it is important to use a motor oil that has been created to work seamlessly with your vehicle - Genuine Toyota Motor Oil. This special combination of lube base stocks and a special additive package ensures that your Toyota runs as smoothly as it did the day it left the lot for many years to come. 
Elgin Toyota proudly uses Genuine Toyota Synthetic Motor Oil!
What is Synthetic Motor Oil?
Engine systems are more complex now than ever, which means having a lubricant designed specifically for improved engine performance, increased fuel efficiency and reduced engine deposits is even more critical. Most new Toyota models are ideal for a new zero weight synthetic lubrication standard (SAE 0W-20).
Genuine Toyota Motor Oil (0W-20) is a low-viscosity synthetic oil that has been carefully formulated for proper lubrication to minimize harmful friction throughout the engine. It is even lighter than conventional engine oil, but it still thoroughly coats your engine's moving parts. This means your vehicle endures less wear and tear, performs more efficiently, and is less susceptible to overheating. A few of the benefits of Genuine Toyota Motor Oil are listed below: 
Improved fuel economy: By allowing for efficient engine oil flow and reducing friction, you may see an increase in fuel economy when you select genuine Toyota 0W-20 oil. 
Better stability: Chicagoland winters can be harsh, but low-viscosity oil like Genuine Toyota Motor Oil means a quicker oil flow to essential engine components to protect your engine and ensure quicker starts. 
Less frequent oil changes: One of the many benefits of synthetic oil os that most models can go 5,000 to 10,000 miles without needing an oil change. It is still important to regularly monitor the oil level and top it off if needed. (Driving habits can affect oil change intervals)
Lower cost of ownership: Because your vehicle can go longer without requiring an oil change, it can save you money in the long run. 
Can I Use Any Brand of 0W-20 Synthetic Oil?

When you select Genuine Toyota Motor Oil 0W-20, it contains an additive package that is specific to Toyota and will provide the best results for oil performance and fuel economy. This is the oil that is meant to be used in your vehicle. Other types of 0W-20 synthetic oils may be used if you prefer, but those are not designed to work flawlessly with your Toyota. 
Genuine Toyota 0W-20 synthetic motor oil meets and exceeds all new Toyota model specifications. Not only does it follow Toyota's rigorous regulations, it is also certified by the American Petroleum Institute (API).
It is possible that older Toyota models could require either conventional or synthetic motor oil.
Schedule Your Oil Change Today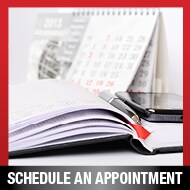 At Elgin Toyota, we provide high-quality oil change services for our Elgin customers. We encourage you to schedule your next oil change with us to experience our outstanding customer service and premium resources. You can even schedule your appointment online with our easy 
Toyota Express Maintenance
 site. In just minutes, you can book an oil change or fix your
Toyota Corolla maintenance light
. Keeping up with your routine maintenance has never been simpler!