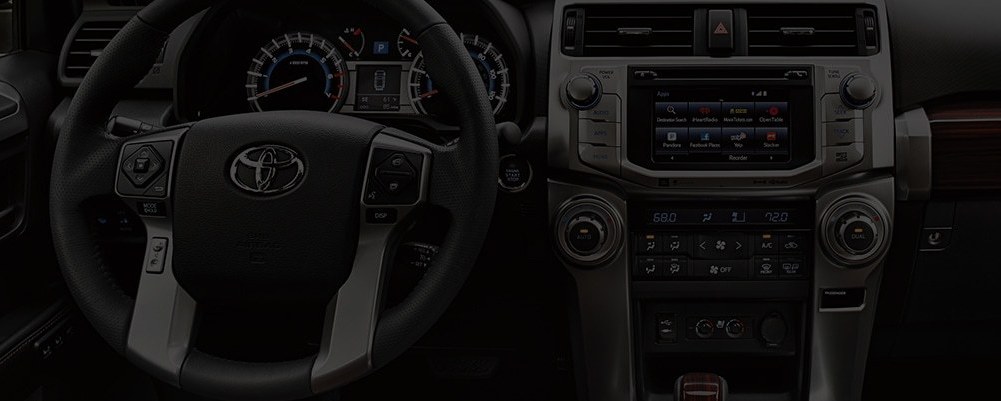 ​
Toyota cars
, the Entune 3.0 system is taking that technology to the next level. Dynamic Voice Recognition sets the Entune 3.0 system apart from other similar technology on the market by allowing users to access an online database for different phrases and terms. Let's take a closer look at a few highlights of Entune 3.0 Voice Recognition technology.
Video Transcription
Entune 3.0: Voice Recognition Video
This video will go over the voice recognition functionality found in Toyota's new Entune 3.0 multimedia systems. While voice command technology has been available on Toyota products before, Entune 3.0 is taking things a big step forward. That's because Entune 3.0 not only features the latest in Toyota's voice command technology, but is also introduces Dynamic Voice Recognition, an exclusive feature in top-tier Entune 3.0 Premium Audio multimedia systems. 'Go directly. Starting guidance for a new route.'
Dynamic Voice Recognition goes beyond a traditional onboard dictionary and offers the ability to search an online database for terms and phrases, meaning even unique names and businesses can be recognized so as long as the vehicle is connected to the cloud.
But even without Dynamic Voice Recognition, Entune 3.0 offers an impressive range of voice command abilities including App Suite Connect commands for controlling your NPR One playlist, finding a nearby gas station, or even checking your favorite sports team's score - or more traditional vehicle commands, like imputing a destination to the navigation system or placing a phone call over Bluetooth.
Additionally, all three Entune 3.0 multimedia systems offer voice recognition training tutorials. To access these features, press 'MENU,' and then tap 'SETUP." In here, scroll to the voice section on the left, and you'll be presented with a few voice command options, like 'VOICE VOLUME' and 'GUIDANCE TONE TYPE.' You'll also see 'TRAIN VOICE RECOGNITION,' so go ahead and tap it. This will begin a series of ten phrases that you will need to repeat back to the system. 'Say browse through my music. Browse through my music.' In doing this, you're teaching the system to recognize the subtle nuances of your own voice, so it can provide enhanced accuracy and feedback.
Also, in the 'VOICE MENU,' is 'VOICE RECOGNITION TUTORIAL,' which provides instructions and example command phrases for several different topics. Being able to control your vehicle using only your voice is great, but did you know you can also control your mobile device this way? That's because Entune 3.0 comes equipped with with Mobile Assistant, which offers Siri Eyes Free for iOS devices like the Apple iPhone.
These systems allow you to access the usual list of smartphone voice commands and digital assistant features without ever having to touch your phone. Simply press and hold the phone button on your steering wheel, and the connected phone will begin listening through your vehicle's audio system. 'Text Michael Carter.'
With this impressive range of voice recognition functionality, Entune 3.0's in-vehicle convenience, connectivity, and technology are truly better than ever."
Explore Entune 3.0 Today
To see how the Entune 3.0 system works in person,
stop by Elgin Toyota
today to test drive your favorite Toyota model with this innovative technology.